Longing for connection but short on time? These quick date ideas will take 30 minutes or less – perfect for the couple with a busy schedule.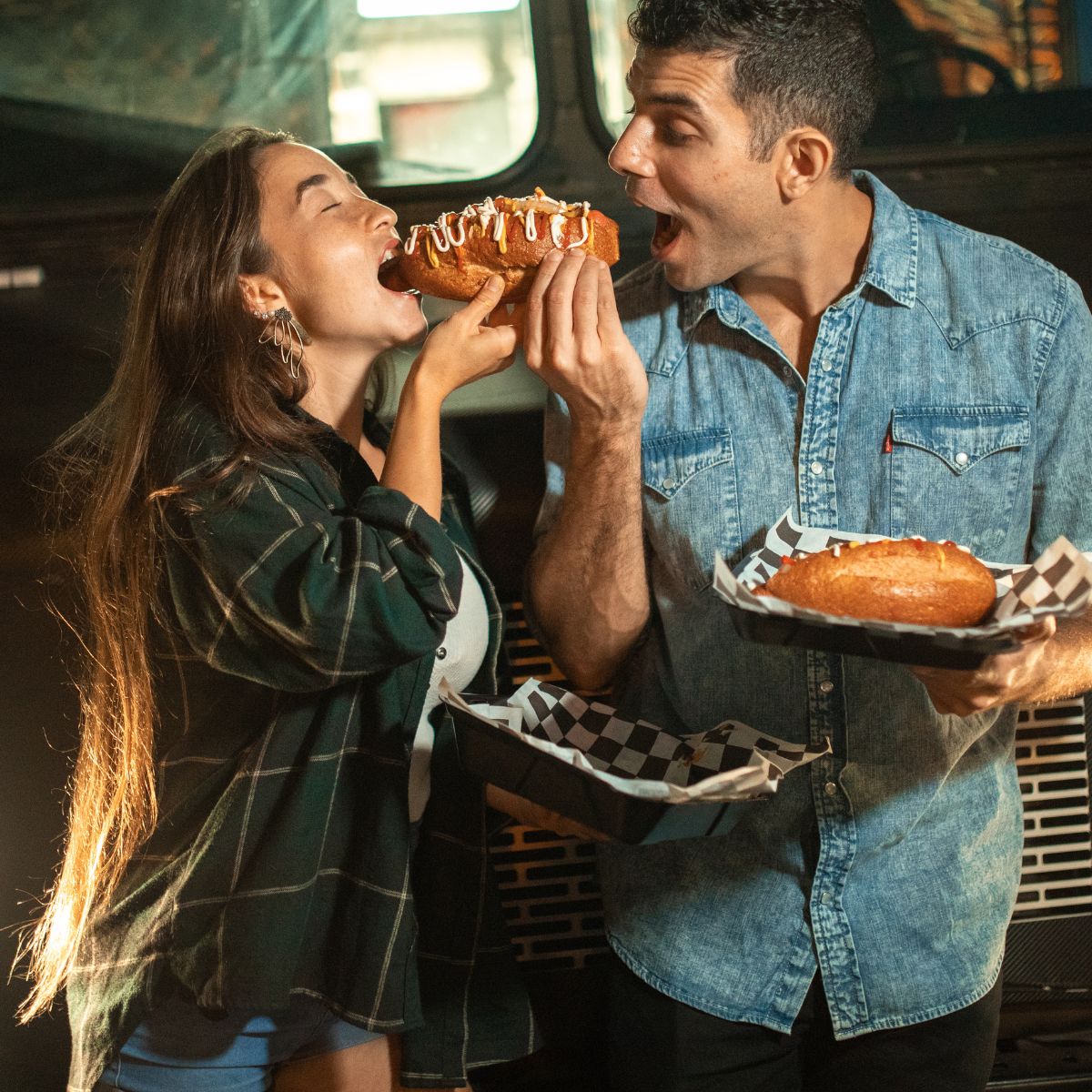 As much fun as it is to spend a leisurely afternoon or evening with your significant other, the reality is we don't always have time for that.
When it comes to the juggle between work, family, and your personal goals, you can't do it all – and so when something's got to give, a quick date is far, far better than nothing.
Because the reality is that intentional time together maintains your connection and keeps the novelty and fun alive – whether you commit to a 30 minute date or 3 day weekend.
These quick date ideas will give you plenty of inspiration for those precious pockets of time.
Looking for last minute date ideas? Try these.
Quick date ideas
Go for a 30 minute walk and ask each some of these questions for couples as you walk. (If you've got an iPhone download our free questions for couples app)
Have an ice cream date – grab an ice cream, sit outside the store and enjoy the sun and conversation
Write each other a love letter and then give it to each other to read
Create a custom playlist that makes up the soundtrack of your relationship
Make a bucket list for your relationship
Play a quick board game – you might like these date night games for couples
Go to a restaurant and order dessert – or stay at home and make one of these easy, romantic desserts
Do an online yoga class together
Head to your local food truck
Have a coffee date at your favorite coffee shop
Watch an old favorite sitcom – and marvel at how lame it seems
Try a water balloon fight. Score points for the number of hits
Colder weather? Make s'mores
Listen to a favorite album together
Head to your local bookstore and purchase a book for each other. You can make a date to discuss the book once you've finished it!
Have a feel good date by watching public singalongs on You Tube
Give it a go yourself with some karaoke numbers on You Tube
Start a vegetable garden
Participate in a short event like a 5km
Serve a cheese platter on the verandah and talk about life
Listen to a podcast together and discuss it afterwards
Go for a bike ride
Visit open homes and get inspirations for your own place
Watch the sunset and share what you're grateful for about the day
Try some of the quick options from these sexy date ideas – Fantasy Island or Al fresco could be perfect!
Make a model
Go for a Fall foliage drive
Bake a batch of cookies
Take turns describing the best times you've had between the sheets with each other and then go and recreate one of them
Check out samples at the Farmer's Market
Work on your couple goals
Take turns giving each other a head massage or wash each other's hair
Watch an episode of your favorite show from when you were a kid
Complete an easy jigsaw puzzle (or try a harder one and work on it in separate sessions)
Have a bath together
Take the dogs for a walk
Go shopping at your favorite store and buy something for each other
Play a game of pool
Do an unboxing of a couple's subscription box – and if you don't have time to complete it, you can schedule another date for that!
Have your palms read
Make a mocktail – perfect for summer! You could tweak some of the recipes to create your own signature drink
Have takeout by candlelight
Try out a dance lesson on You Tube
Visit your local gardens
Have a Frisbee challenge
Have fun at your local playground
Make ice cream together or make ice cream sundaes
Pick seasonal fruit or vegetables, like apples, strrawberries or pumpkins
Do an escape room. This one will be closer to an hour if you're hopeless like us!
Go stargazing
Being short on time is no reason to cut out date night from the agenda. Simply try one of these quick date ideas – most of which you can do in 30 minutes or less.
You might also like: Date night ideas for married couples.